Summary
Better Blokes provides peer support at all levels of Covid-19. Safety and compliance with Covid-19 laws is ensured primarily by offering remote peer support using text, telephone and teleconferencing software (Zoom). These remote services are also offered to clients if circumstances make face to face sessions difficult under Level 1.
Face to face peer support individually or in groups is not offered in Levels 3 or 4.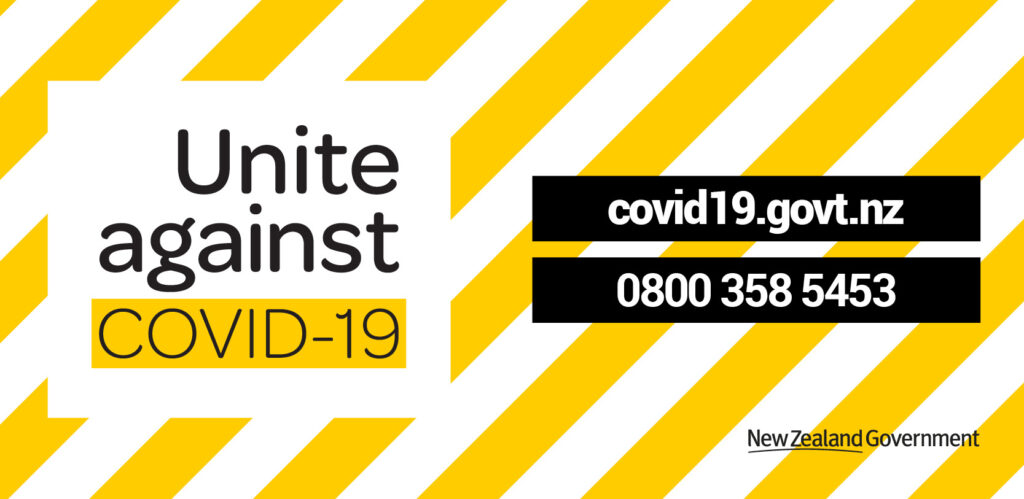 Covid Levels – Official Advice
Postpone Your Peer Support Session Know If You Are Sick
If you have cold, flu or COVID-19 symptoms, stay home and call your doctor or Healthline on 0800 358 5453 for advice about getting tested.
By getting a test, you're helping keep your community safe. Testing is always free for everyone.
Symptoms include:
a new or worsening cough
a fever of at least 38°C
shortness of breath
sore throat
sneezing and runny nose
temporary loss of smell.
These symptoms do not necessarily mean you have COVID-19. The symptoms are similar to other illnesses that are much more common, such as colds and flu.
Shortness of breath is a sign of possible pneumonia and requires immediate medical attention.
Be Aware of Your Distance
COVID-19 is contained at Alert Level 1, but it's still worthwhile to keep a safe distance from people you don't know while out and about. This will help to minimise the spread of COVID-19 if community transmission returns.
During peer support sessions be aware of physical distancing with your peer worker.
Peer Support
Face to face peer support is still available at Level 2 and you can ask for the session to be socially distanced and to use a mask.
Public Facilities – Peer Support Meeting Rooms
Peer support groups can continue under Level 2 but venues off close due to their own policies.
Public facilities can operate at Alert Level 2.
If people can safely maintain 1 metre physical distance, there is no limit on how many people may safely be inside.
Public facilities need to assess how many people may safely be inside the premises and still maintain 1 metre physical distancing.
If you go to a public facility, you legally must keep 1 metre physical distance from people you do not know, where possible — if you cannot, we encourage wearing a face covering.
Public facilities include:
swimming pools and gyms
libraries, and museums.
Physical Distancing
At Alert Level 2, you can leave home and do many aspects of everyday life. You should follow public health measures and consider others around you.
We still need to be careful and socialise safely to keep COVID-19 under control.
What we can do:
Keep a 2 metre distance in public. Take extra care if you interact with people you do not know as it will not be easy to do contact tracing if needed. This means making the space when you're in places like playgrounds, parks, retail businesses, shopping malls or walking along the street.
Keep 1 metre physical distance in 'controlled environments' where contact tracing and other public health measures are possible. This includes places like cafes, church groups, gatherings, restaurants and gyms.
You can socialise at Alert Level 2, but keep track of where you've been and who you've seen. This is easier if you socialise with people you know well.
If you're feeling sick or have cold, flu or COVID-19 symptoms, we recommend you stay at home and not socialise with anyone.
Physical Distancing
Keep your distance when outside your home.
You should keep a distance of at least:
2 metres in public and retail stores, like supermarkets
1 metre in controlled environments, like workplaces and schools.
Public Facilities – Peer Support Meeting Rooms
Public venues legally must close. This includes libraries, museums, cinemas, food courts, gyms, pools, playgrounds and markets. 
All peer support groups move online.
Doing Business at Alert Level 3
All peer support is delivered remotely at Level 3.
If your business requires close physical contact it cannot operate.
We recommend staff work from home if they can.
Businesses need to display a QR code and have an alternative contact tracing system. We recommend you make sure that people either scan in or provide their contact details.
Customers cannot come onto your premises — unless you are a supermarket, dairy, butcher, fishmonger, greengrocer, petrol station, pharmacy or permitted health service.
Your business legally must be contactless. Your customers can pay online, over the phone or in a contactless way. Delivery or pick-up legally must also be contactless.
Basic hygiene measures legally must be maintained. Physical distancing, handwashing and regularly cleaning surfaces. Workers legally must stay home if they're sick.
Staff legally must remain a minimum of 1 metre apart at all times where practical. We recommend other measures, such as PPE including face coverings, be used where appropriate.
All peer support is delivered remotely at Level 4.
At Alert Level 4, it is likely COVID-19 is not contained.
Risk assessment
Sustained and intensive community transmission is occurring.
Widespread outbreaks.
Range of measures that can be applied locally or nationally
People are instructed to stay at home in their bubble other than for essential personal movement.
Safe recreational activity is allowed in local area.
Travel is severely limited.
All gatherings are cancelled and all public venues are closed.
Businesses are closed except for essential services – for example, supermarkets, pharmacies, clinics, petrol stations and lifeline utilities will stay open.
Educational facilities are closed.
Rationing of supplies and requisitioning of facilities is possible.
Reprioritisation of healthcare services.